Brand
Xiaomi
Chipset
Qualcomm Snapdragon 636
1.8GHz,Octa Core
Memory
RAM: 4GB/6GB RAM
ROM: 64GB/128GB
Display
Screen resolution: 2160 x 1080
Screen size: 6.9 inch
Screen type: Capacitive
Battery Capacity
5500mAh
Camera
Back camera: 12.0MP,5.0MP
Front camera: 8.0MP
Dimensions
17.62 x 8.74 x 0.80 cm / 6.94 x 3.44 x 0.31 inches
Features
– AI dual camera
– Charge other devices with your phone
– Easy One Hand Use
– Stereo Sound
Price
4+64GB: $169.99
6+128GB: $199.99
Coupon
4+64GB: Max364In
6+128GB: Max3128In
Xiaomi Mi Max 3 Phablet
Xiaomi has produced a wide range of phones in different price segments. It seems that the era of phablets will come to an end, because the chinese tech giant doesn´t seem to follow up the Mi Max lineup.
It seems to be confirmed that there won´t be a Mi Max 4 and thats why phablet lovers should go and get a Max 3 instead. GearVita is currently running some special coupons for you to get those nice phone/tablet mixes for a super low price!
Xiaomi Mi Max 3 features 6.9 inch display afford you a vivid and different visual experience. Triple cameras, 12.0MP + 5.0MP dual back cameras and 8.0MP front camera, you can enjoy images with 2160 x 1080 high resolution.
It comes with most of the features we've come to expect from a smartphone, including 4GB/6GB RAM and 64GB/128GB ROM storage equipped with MIUI OS and 5500mAh big capacity battery that you can play games faster.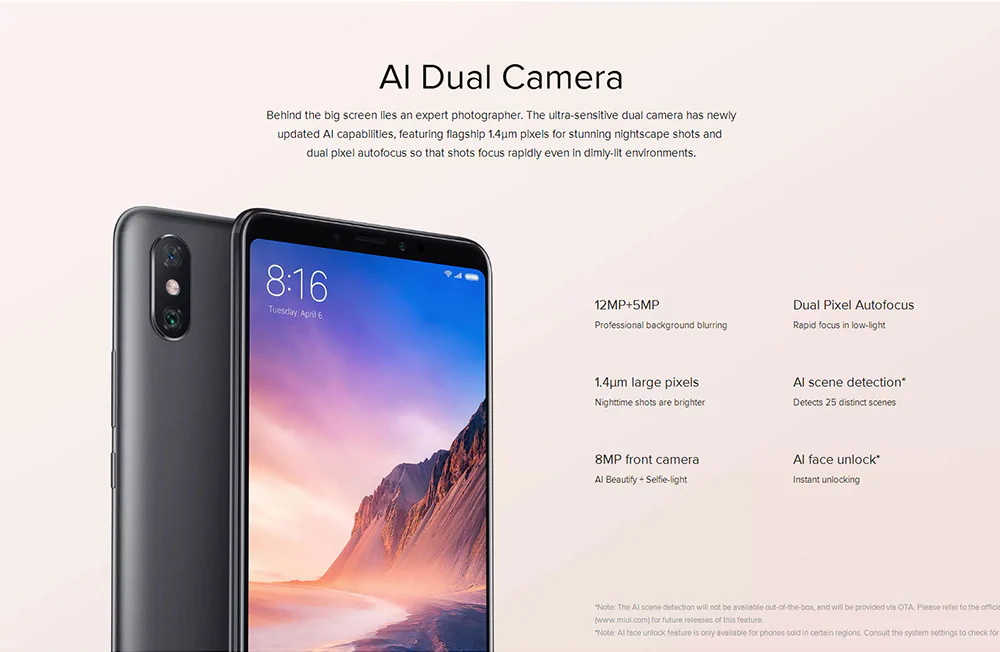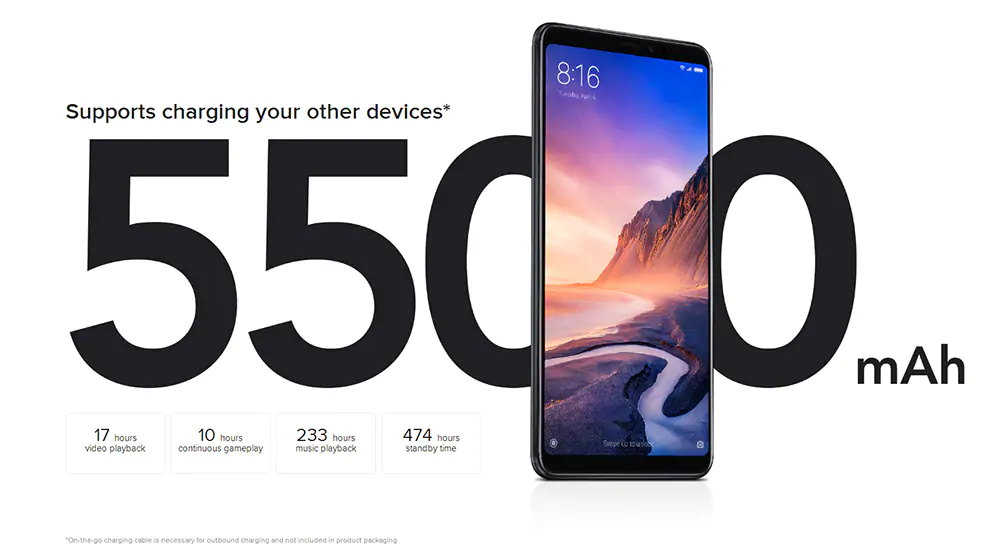 The outbound-charging enables you to juice up all your other gadgets when they are running out of battery! No need for any further power-banks. Just carry your phone and you will always have enough battery to power all your devices.
Xiaomi Mi Mix 3 is a great phone for people with big hands! You can get it on GearVita.com for only 169.99 $ using the Coupon Max364In !