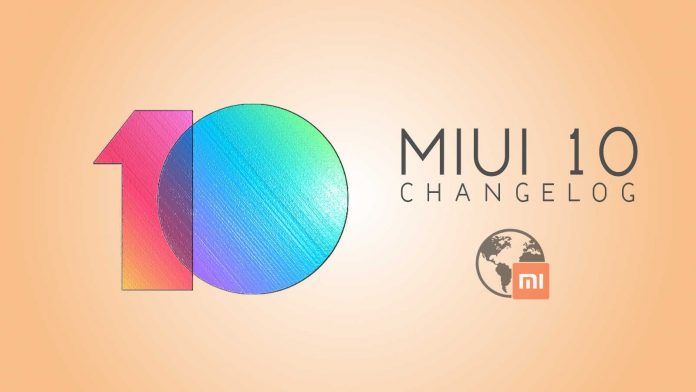 MiUI 9.8.1 Changelog is this weeks post about all latest changes, updates and bugfixes regarding this ROM version and your Xiaomi Android smartphone. We release MiUI mi-globe ROM every week together with the official Xiaomi Changelog!
MiUI 9.8.1 Changelog
System
Fix – Security -> Data usage -> Data plan: "Data plan" setting is inaccessible for some users.
Calculator
Fix – The app freezes while tapping the digits and/or operations when a third-party system font is being used.
DeskClock
Fix – Time picker components for alarm are in reverse order for RTL languages.
Lock screen, status bar, notification bar
Optimize – Added adjustment notification bar visual style
Optimize – Optimize the jump page after the long press of the screen capture switch and the screen switch
Fix – Fix the problem that the one-way flow card shows the wrong name in the shortcut switch
Fix – Fix the problem that the time in the upper left corner of the status bar disappears
Fix – Fix the problem that the status bar height is too low
Fix – Fix the problem that the fingerprint screen is not displayed when the fingerprint screen is displayed on the screen.
Fix – Fix problems with full-screen call interface and floating call pop-up
Fix – Fix the problem that the wireless network shortcut switch is not clickable
Fix – Fix the problem that the notification icon turns gray when the native notification style is fixed
Optimize – Optimize the way to turn on the lock screen camera by holding the camera icon to the left
Camera
Optimize – Optimize the stability of facial makeup
Optimize – Optimize the stability of the body's beauty
Optimize – Optimize homepage copy reminder
Optimize – Optimize image quality
Power saving optimization
Optimize – Optimize the new version of the power consumption ranking page
Info
– Code cleanup
Mod Versions in this ROM:
Magisk Stable: 19.3
Magisk Dev: 19.3
Adaway: 4.2.5
MiXplorer: 6.37.1
Youtube Vanced: 14.21.54