The Redmi K20 and K20 Pro were released this week as the company's most powerful smartphones to the date. With the release of both smartphones in China, speculation started to point out that these smartphones would eventually be rebranded for other markets.
While India should receive K20 and K20 Pro as Pocophone F2 and F2 Pro, Europe will be getting Xiaomi Mi 9T and possibly Mi 9T Pro. Recently leaked images now confirm this information.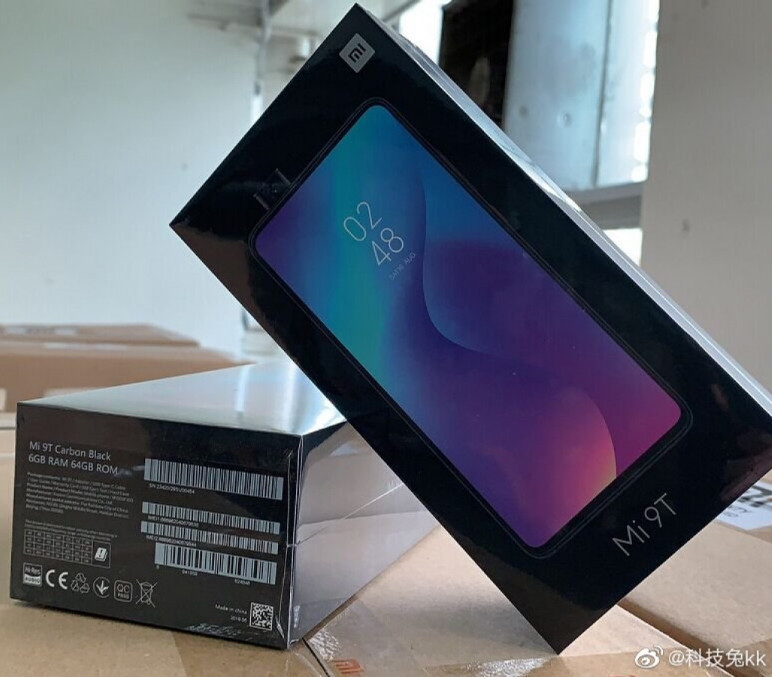 The image below was shared by a tech reviewer from Dubai. The smartphone shown in this image is the Redmi K20, the lesser variant of the K20 duo. But still, it's a powerful smartphone that ships with the Snapdragon 730, carries a 6.39-inch AMOLED display, 4,000mAh battery with 18W fast-charging, pop-up selfie and a 48MP Sony's IMX582 sensor leading the triple-rear setup.
Worth noting that the variant on this leaked package carries 6GB of RAM and 64GB of Internal Storage in Carbon Black color.
The two devices were made by Xiaomi's subsidiary, Redmi, a name that is usually associated with cost-effective smartphone due to the whole history of Redmi devices. However, the K20 duo is so powerful and carry so many features from premium smartphones, that the company decided to catapult they to the Mi-series (Xiaomi Mi 9T and Mi 9T Pro) In Dubai – and perhaps the rest of the EMEA regions.
To make things more confusing, these devices should reach India as Pocophone F2 and F2 Pro. What remains to be answered is, what will be the actual name of the variant sold as "Global" through online retailers.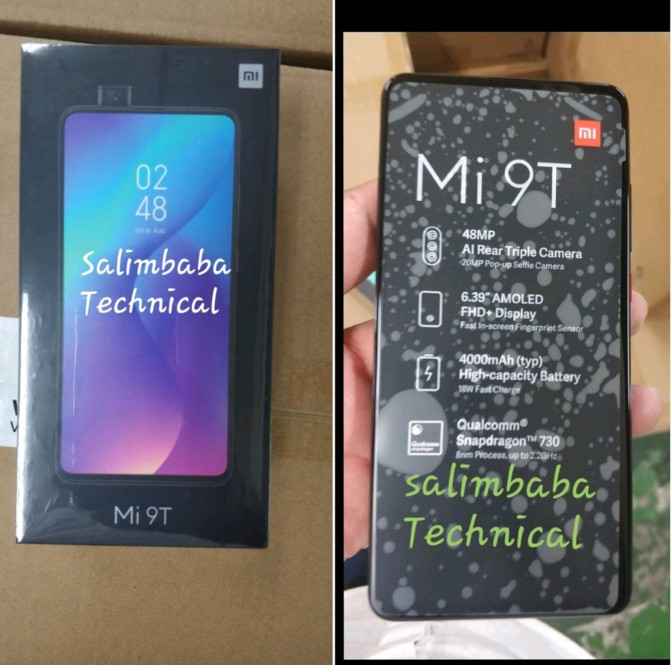 Of course, there's no guarantee that both standard and Pro models will be available in all regions. Just like Redmi Note 7 Pro is limited to India and China, Redmi/Xiaomi could select some countries to drop each variant of its flagship killers.
Source: gizchina.com