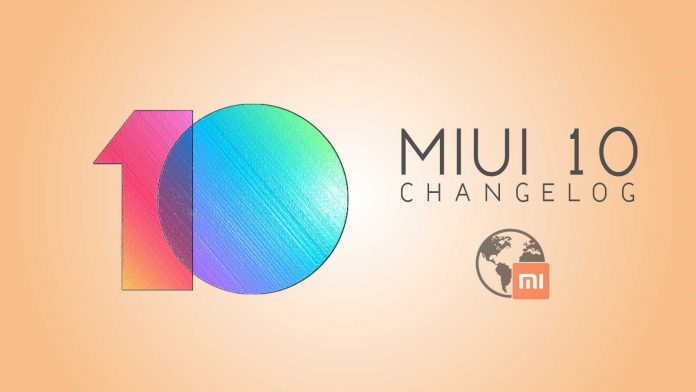 MiUI 9.6.27 Changelog is this weeks post about all latest changes, updates and bugfixes regarding this ROM version and your Xiaomi Android smartphone. We release MiUI mi-globe ROM every week together with the official Xiaomi Changelog!
MiUI 9.6.27 Changelog
Application lock
Optimize – Added support for Google contacts to lock
Lock screen, status bar, notification bar
Optimize – When the lock screen is bright, double-click the screen to display the screen function.
Optimize – Added the ability to switch SIM cards in the shortcut switch
Optimize – Optimize the animation effect of automatically retracting after clicking the switch
Optimize – Optimize the jump page after the long press of the screen capture switch and the screen switch
Optimize – Optimize the adjustment battery charging icon display
Fix – Fix issue with status bar not showing calendar notification icon
Fix – Fix the problem that the call interface pops up the notification bar message
Optimize – Optimize the way to turn on the lock screen camera by holding the camera icon to the left
Security center
Optimize – Added dark mode detection to support the problem that the three-party application cannot be turned off after the dark mode is turned on.
Info
– Fixed some smaller Installation Script Errors
Mod Versions in this ROM:
Magisk Stable: 19.3
Magisk Dev: 19.3
Adaway: 4.2.5
MiXplorer: 6.37.1
Youtube Vanced: 14.21.54