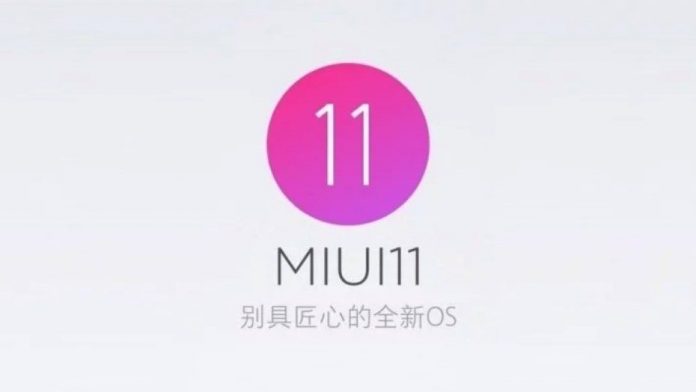 Xiaomi has started as a small group of guys developing an Android custom ROM. Now they have grown to one of the biggest tech giants in the world and their firmware is getting its yearly update. MIUI 11 is coming!
MIUI has allways been one of the most hyped Android firmwares. The beautiful design of Apple´s iOS merged with the unlimited power of Android. Before they sold their own smartphones, Xiaomi has just developed MIUI for other brands like Samsung, HTC, LG, etc..
MIUI 11 – New Features
Xiaomi has recently started a closed beta program and acquired 400 testers for the new Android 10 ROM for the Mi 9. Not all MI-phones will get the new Android version, but Xiaomi packed some of its features to MIUI 11 which will be rolled out to most of the chinese phones.
First of all, MIUI 11 will bring the system-wide Dark Mode which is a native feature of Android Q. However, right now most of the apps and browsers support the dark theme and becomes a trend. It usually improved the low light user reading experience, saves battery a lot, and reduce eye strains. Whereas, some other features like face unlock, new sounds, status bar, power saving mode, etc also available. Here we have mentioned all the features which will you get in MIUI 11.
Dark Mode
Face Unlock + Fingerprint
Automatic Screenshot Management
Unlock by voice command
New App Drawer
New sound effects (partly with Dolby)
Improved AI Features
Status bar optimization
Battery charge status on an info screen
Private albums for videos
Refreshed icons and Smoother Animations
Improved energy saving functions like Monochrome
These Features will come in the future
Improved energy saving function
New loading animation
Child mode (Discontinued in MIUI 10)
Emergency contact on lock screen/lock screen
Stereo sound for games via Bluetooth
Improved management of app permissions
An 18:9 Photo clippings
Standard-Sim for certain contacts (with Dual-Sim)
Improved information about the user data in the hotspot
Messages can be dormant for a certain period of time
Xiaomi Mi 9 Android Q Update features by Adam Conway
MIUI 11 – List of phones getting the update
Mi Series
Mi9
Mi8
Mi Mix 3
Mi Mix 2S
Mi Mix 2
Mi Mix 1
Mi 6X
Mi 6
Mi Notes 2
Mi Notes 3
Mi 5X
Mi 5c
Mi 5s
Mi 5s Plus
Mi Max
Mi Play
Redmi Series
Redmi Note 7 / Note 7 Pro
Redmi Note 6 / Note 6 Pro
Redmi 6 / 6A
Redmi 6 Pro
Redmi S2
Redmi 5 Plus
Redmi 5
Redmi Note 5A
Redmi Note 5 / Note 5 Pro
Redmi 5A
Redmi Note 4X / Note 4
Redmi 4 / 4A
Redmi 4X
Redmi 3S / 3X
Redmi K20 / K20 Pro
Special devices
Mi Pad 4
Mi Pad 4 Plus
Poco F1
When will Xiaomi publish the new MIUI 11 firmware ?
There is currently no official statement by the chinese tech giant. We will get you updated as soon as any further information arrives. And we will surely update our MIUI Firmware ROM Builder service with the brand new MIUI 11.