The Xiaomi Mi Band 4 fitness tracker is confirmed to be released on 11 June – with a colour screen and the same budget price.
Based on the images, the Mi Band 4 doesn't look all that dissimilar to the Mi Band 3. There's nothing yet to suggest that the Mi Band 4 will have a larger display than its predecessor's. There's talk that the heart rate sensor might be an electrocardiography (ECG) monitor, but the images seeming point to a photoplethysmography (PPG) monitor.
Xiaomi Mi Band 4: Design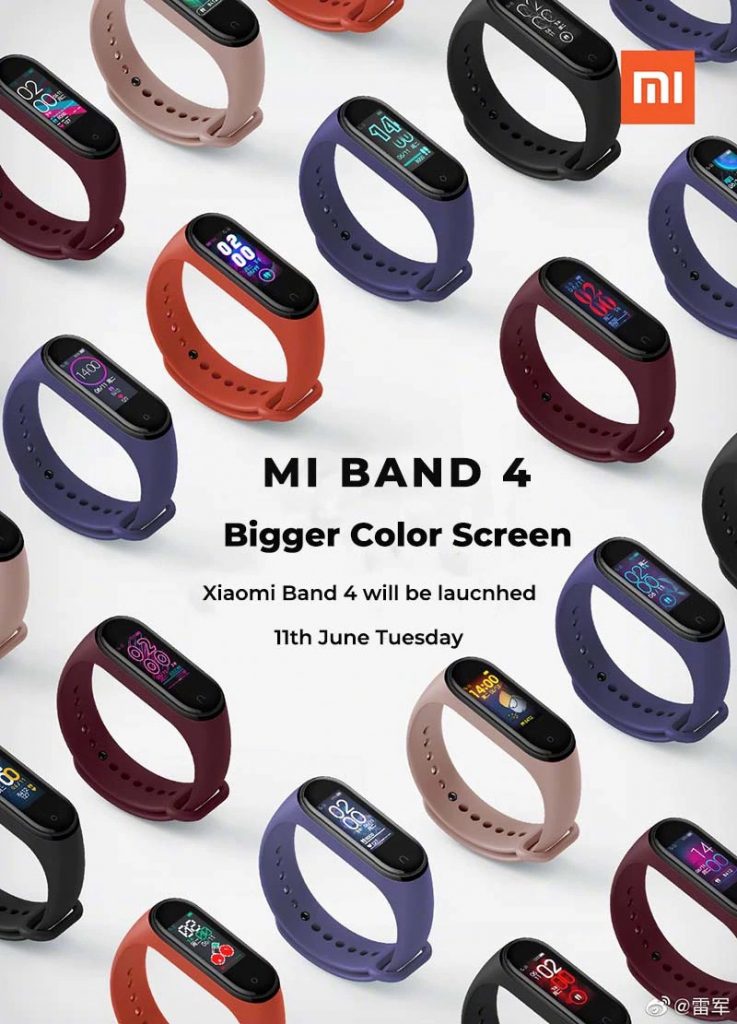 It's fair to say that quite a lot has leaked out about the Mi Band 4.
If it all proves reliable and accurate, then it looks like Xiaomi is ready to make some big changes. The most notable being a move from the usual monochrome display to one with a splash of color.
There might be a second Mi Band 4 variant with NFC. That means you could use the fitness tracker for contactless payments, but don't get too excited. The NFC version might only be available in China. At least every version of the Mi Band 4 features Bluetooth 5.
Xiaomi Mi Band 4: Features
Chief financial officer at Huami David Cui reaffirmed that each generation of the enduringly popular fitness tracker has introduced something new. That would be the same with the Mi Band 4.
The renders appear to highlight some of the key new features, including support for six sport modes that show running, treadmill running and cycling will be among those sports supported.
Further renders also suggest that the Mi Band 4 will play nice with Xiaomi's Xiao AI smart assistant, letting you control smart devices from the band. Another big feature looks set to be the ability to control music playback on your paired smartphone.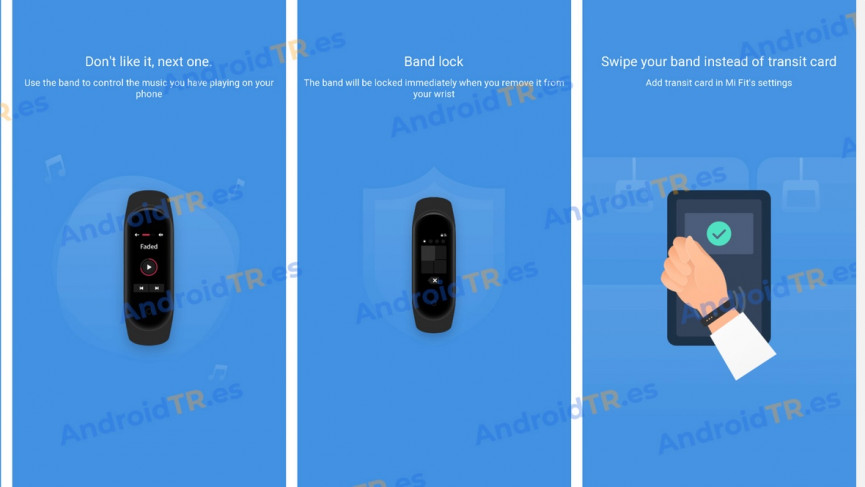 Price and release date
Xiaomi posted on its Weibo social media account that the next generation tracker will be unveiled on the 11 June.
Aliexpress listing has the Mi Band 4 at $49.99 – As far as price is concerned, the fourth generation is set to bring new features while honouring the low price of its predecessors. So it looks like we can look forward to a cutting-edge fitness tracker that keeps that price tag reasonable.
We will keep you updated with more information in our Xiaomi Product Section.