Xiaomi and the Bootloader
Xiaomi has become one of the biggest tech-companies in the world. But back in the old days they started as a small software company creating a custom ROM for some handpicked android phones called MIUI.
At that time, Xiaomi had a completely open mind when it comes to rooting and giving customers access to their phones. As soon as the started selling phones like the Xiaomi Mi 1 or Mi 2s, these phones came pre-rooted and with an unlocked bootloader! There was absolutely no doubt, that Xiaomi wanted to give control to the customer!
That behaviour has changed drastically! In the meantine Xiaomi is struggeling with plagiarism, bad fake phones and software and resellers who ship their phones with modified and bloated MIUI Firmwares.
These might be some of the reasons why they came up with strange policies like the 360hours wait time before unlocking the bootloader of your Xiaomi phone…
How can I skip MIUI Unlock 360 hours wait time ?
You just bought a brand new Xiaomi phone and can't wait to unlock all the great features of Android ? Well, Xiaomi won't let you… You can download the official Xiaomi Unlock Tool and create a personal MI-Account, but as soon as you connect your phone and start the tool you will be notified to wait 360 hours (15days) until you can start the unlock procedure!
It seems to happen that Xiaomi has different MI-Account levels and the time value changes with that level. We saw different time values in the past, such like 72 hours, 360 hours, 720 hours or 2160 hours. Yes, Xiaomi made you wait up to 3 months after purchasing a phone until you can unlock your property!
Unbrick Xiaomi phone with EDL Mode and Authorized Xiaomi-Account
When you finaly made it to an unlocked bootloader, you can install custom ROMs or other features. These actions come along with some kind of risk, since you can break your device – We call it bricking!
Xiaomi included some backdoors to repair bricked phones and bring them back to live. To use these backdoors you need the official Mi Flash Tool!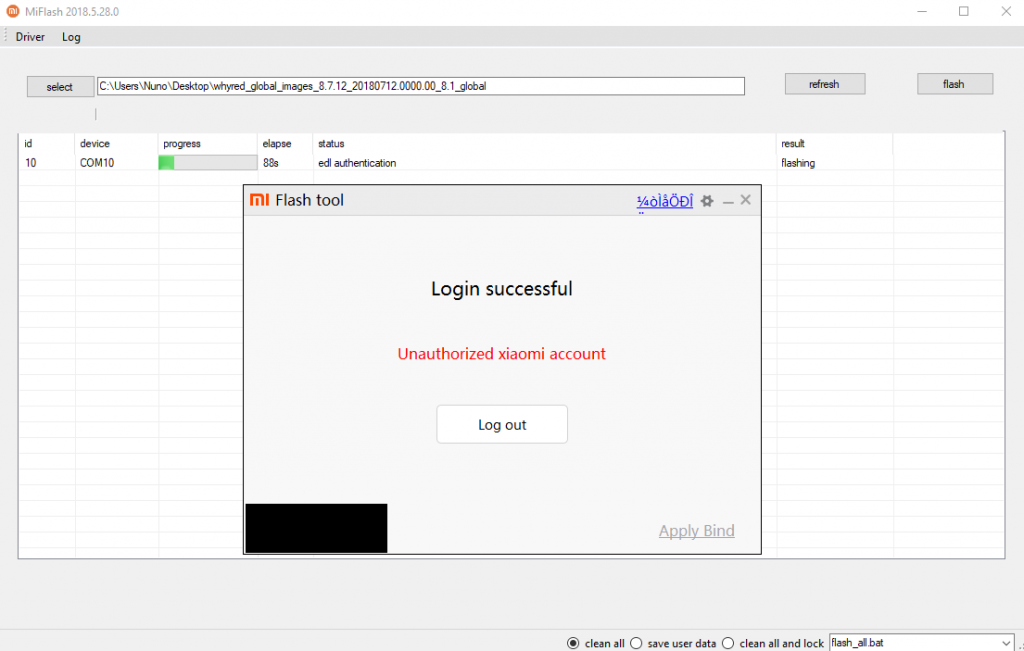 But here comes Xiaomi again… To use the tool for unbricking an unusable phone you will need an authorized Xiaomi-Account with special permissions to do so. Practically nobody has that permission, so your only choice would be to send it back hoping the reseller or Xiaomi will fix it!
We found someone who is able to help you with all these problems without the need to send your device anywhere.
The solution for Xiaomi Unlock and Unbrick Problems
Temirkhan Temirkhanov promotes his services on Facebook and Telegram! He can help you with locked bootloaders and bricked phones. You dont need to send your device anywhere and wait weeks to get your phone back. He can connect to you remotely on a teamviewer session and help you with your Xiaomi-Account problems.
Just contact him and he will tell you what he can help you with!