mi-globe.com_v11_rosy_9.10.10.zip
11
8.1.0
2019-10-15 15:24:54
20.0
20.0
4.2.9
6.39.4
14.21.54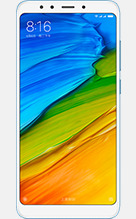 MIUI Custom-ROM Builder for Xiaomi RedMi 5!
CODENAME: rosy
Optimized GPS
Select your continent to optimize the GPS config file for your region.
Android Root Access
Create a rooted ROM to unleash the full power of Android. This mod can cause bootloops!
Remove MIUI LiveWallpaper
Remove MIUI File-Explorer
Install MiXplorer App
MiXplorer is a fast, smooth, beautiful, reliable and full-featured file manager with a simple and intuitive user interface. Read more
here
.
(Version:
6.39.4
)
Install Youtube Vanced
Vanced is a well known modded version of YouTube with many features such as adblocking and background playback. Read more
here
.
(Version:
14.21.54
)
Install AdAway
AdAway is an open source ad blocker for Android using the hosts file. Read more
here
.
(Version:
4.2.9
)
Add Wallpaper Pack
Add 50 beautyful HD Wallpapers to your Gallery.
Add Ringtone Pack
Add Ringtones from other brands like Apple, Samsung, HTC to your phone.
Block Xiaomi Sync Daemon
MiuiDaemon is a Xiaomi System App which is sending Statistic Data about you and your phone-usage to Xiaomi Servers.
Clear Cache
Clear all Caches on your device after installation. (No userdata will be wiped)!
---
MIUI Firmware custom ROM Builder
Finding the perfect MIUI firmware for your Xiaomi Android smartphone can be very hard. There are lots of custom ROMs on all the different forums out there and every single one has different features on board. Xiaomi is runnning it's own update strategy and is not connected to the official Android releases.
They publish MIUI beta developer firmwares every week, which aim to support the most recent features and phone models. Further, they upload a stable MIUI ROM once every few months to provide a fully tested firmware, which is free of bugs – at least they try to …
Why should I install a MIUI custom ROM firmware ?
Xiaomi ist still not creating global ROMs for all of it's phone models! MIUI custom ROMs are customized firmwares, which can feature different languages, apps, designs, themes, kernels, settings, etc… If there is no official global ROM for your Xiaomi phone-model and you want to get rid of the chinese bloatware Apps, you can install a custom ROM, which is supporting your native language! But there is so much more !
Depending on the ROM you choose, you will have root access, furthes design modifications or other features. You can simply test all the different MIUI custom firmwares out there and see which one fits your needs the most – The mi-globe.com MIUI ROM Builder is here to help you with that part!
Create your own MIUI firmware with our ROM Builder!
The base for our firmware is the famous MIUI custom ROM from xiaomi.eu, which is multilanguage and already has tons of great features. In addition to that, we collected a set of modifications, apps and design features you can choose from. Our exclusive installation procedure will only install the parts to your phone, that you chose on the ROM Builder!
That way, you can create your very own custom ROM, optimized for your region and just as you like it! Pick your phone from the list below and start being your own developer…