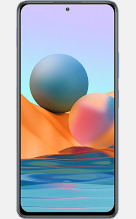 ---
MIUI Center Clock Mod for Xiaomi RedMi Note 10 Pro!
MIUI Center Clock Mod
Xiaomi has put a lot of effort into making its MIUI firmware look like Apple iOS. Nevertheless many users still complain about the statusbar clock style. MIUI Center Clock Mod is the solution for this !
To finish the Apple iOS look a like optics, we created the MIUI Center Clock Mod, which is available for all latest Xiaomi Android smartphones and tablets running MIUI firmwares! This Mod will center the statusbar clock like on Apple smartphones. Network and App Icons will be displayed on the left side.
Device
MIUI Weekly
Date
Download
No files found!
Device
MIUI Stable
Date
Download
No files found!
What do I need to install the MIUI Center Clock Mod ?
Since Xiaomi does not allow any modifications to their phones by default, you would have to unlock the bootloader first. This enables you to install customized software to your smartphone, such as our Center Clock Mod!
As soon as your phone is unlocked, you just need to install a custom recovery – TWRP is the first choice here. You can use our mod with any firmware you want, as long as it is based on MIUI!
Our MIUI Center Clock Mod is updated every week along with the regular Xiaomi firmware update plan. After choosing your phone below, you will get a list with downloadable ZIP files to either install or uninstall the modification.