For creating the Xiaomi Mi 8 SE Performance Review, we received the Android smartphone in a 64 GB ROM / 4 GB RAM version from gearbest.com. The device is bootloader-locked and running official MIUI v10 ROM.
Hardware / Software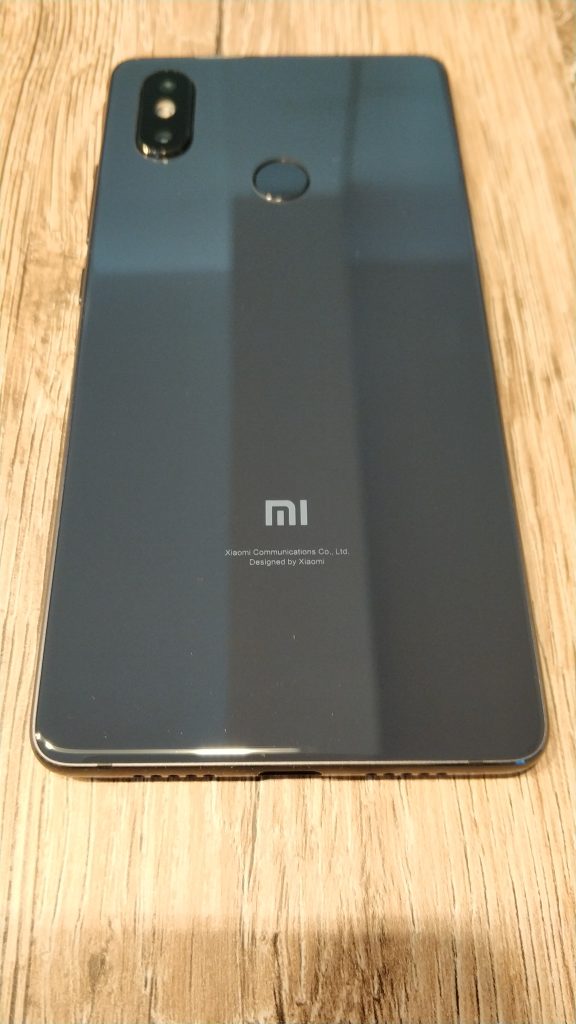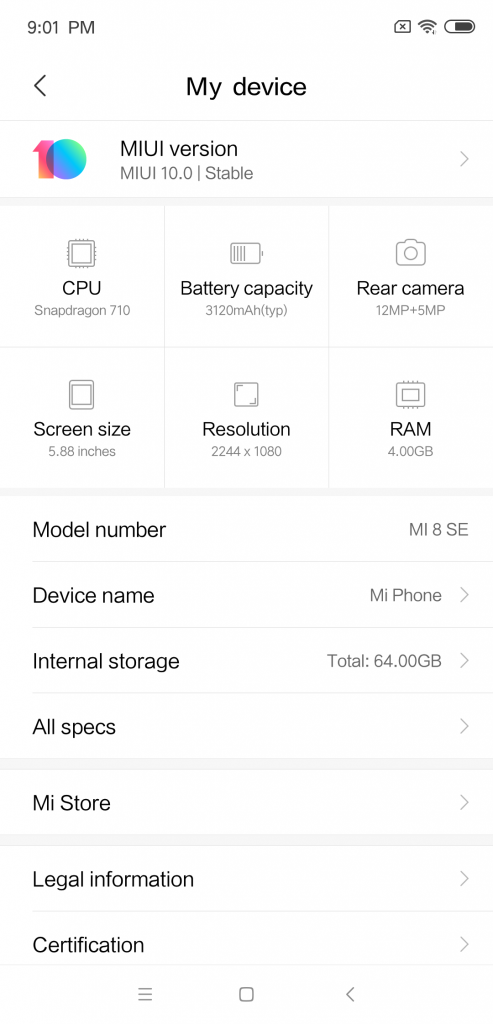 Device model
Xiaomi Mi 8 SE – Codename: sirius
Firmware
MiUI 10.0 | Stable 10.0.1.0(OEBCNFH)
Android version
8.1.0
Chipset
Qualcomm SDM710 Snapdragon 710
CPU / GPU
Octa-core 2×2.2 GHz 360 Gold & 6×1.7 GHz Kryo 360 Silver ( Adreno 616 )
Memory
4 GB RAM / 64 GB ROM
Display
Super AMOLED 5.88 inches (~81.3% screen-to-body ratio)
1080 x 2244 pixels, 18.7:9 ratio (~423 ppi density)
Battery
Non-removable Li-Po 3120 mAh battery
Shopping Link
GearBest.com
CPU
For testing the CPU performance, we are connecting the device via USB/adb in developer mode and execute special commands on operating-system-level! In this test we are compressing 1 GB of data with gzip, which is used quite a lot in real conditions like browsing the web or extracting archives. This test is great for comparison with other Android smartphones or the Apple iPhone.
– Single-Core
Using only 1 Core, it took 18.60 Seconds to compress 1GB of data. This is a rate of 56.3 MB/s !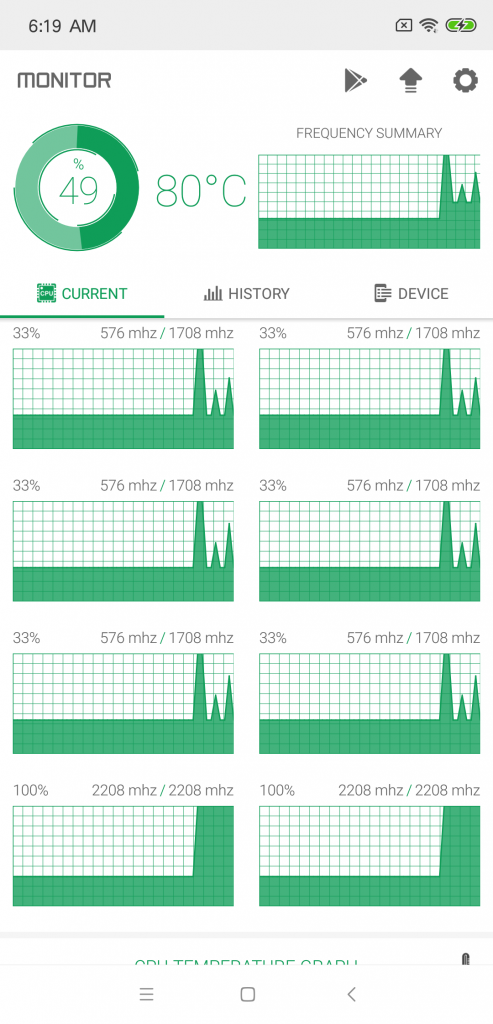 – Multi-Core
Using all 8 Cores at the same time the device was able to compress the data a lot faster. 8x 125MB (1GB) data has been compressed in only 3.80 Seconds. This is a rate of 275,94 MB/s !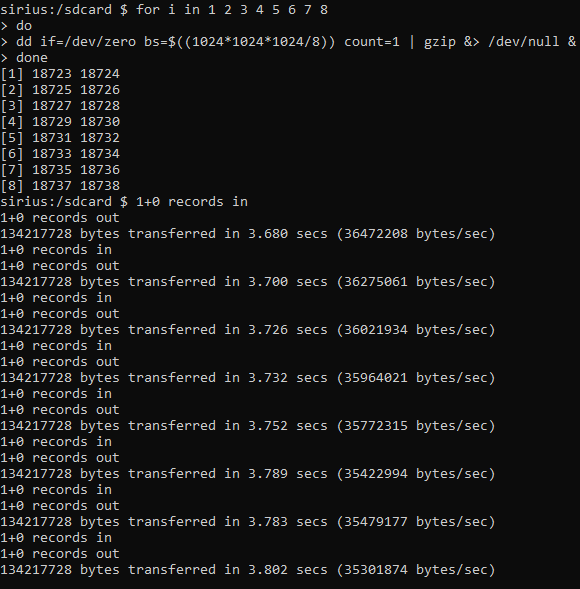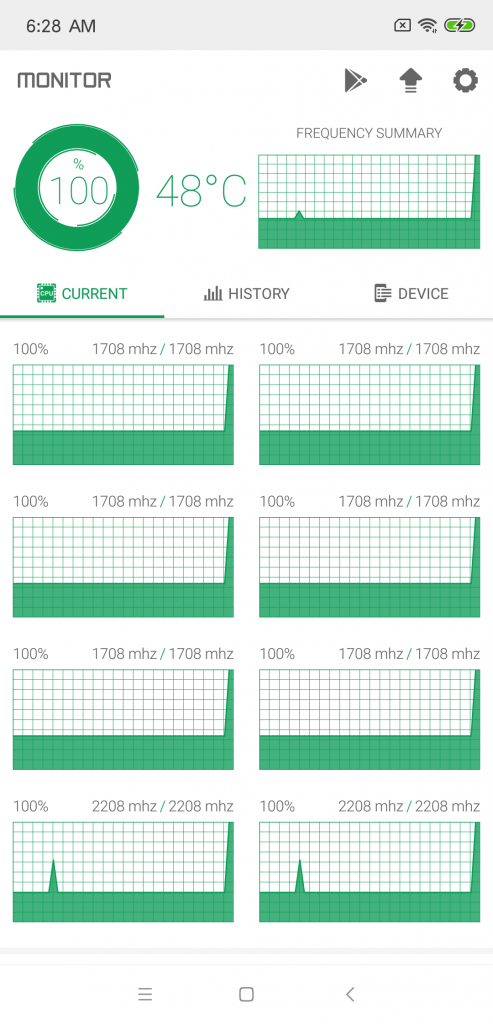 WiFi
The Qualcomm SDM710 Snapdragon 710 features an Integrated 11ac Wi-Fi via WCN3680B chip with a peak speed of 867 Mbps !
In our Mi 8 SE performance Review, it was capable of connecting to 2.4 GHz and 5 GHz networks.
2.4 GHz
Link Speed: 173 Mbit/s
Channel width: 22 Mhz
5 GHz
Link Speed: 866 Mbit/s
Channel width: 80 Mhz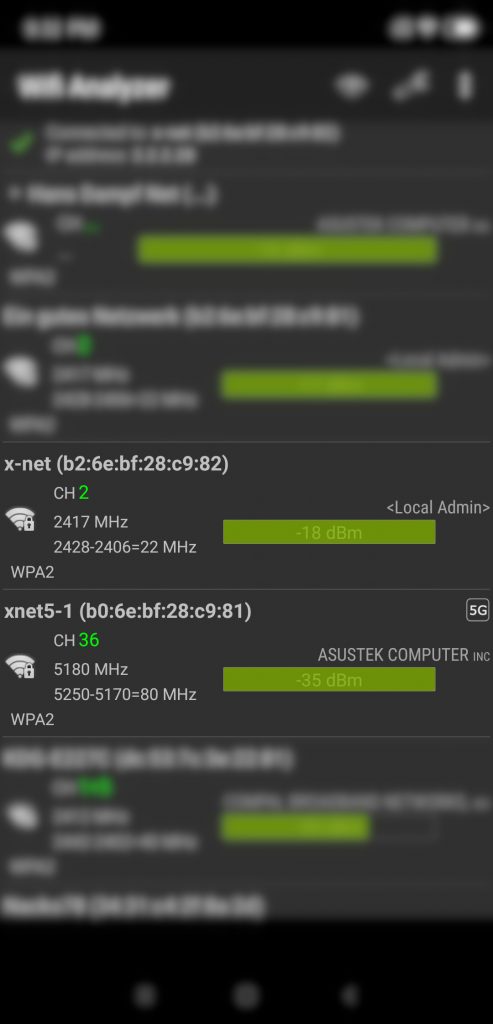 – iperf
iPerf is a tool for active measurements of the maximum achievable bandwidth on IP networks and network interfaces.
On a 5GHz wifi connection under real conditions, we could reach a maximum transmissions speed of 384 Mbit/s ! That means that downloading a 1GB file from the internet is done in ~23 Seconds (45.8 MB/s).

GPS
Under a cloudy sky, the Xiaomi Mi 8 SE could lock the location in 4 seconds ! In comparison, it had the most stable signal strength while having the same accuracy!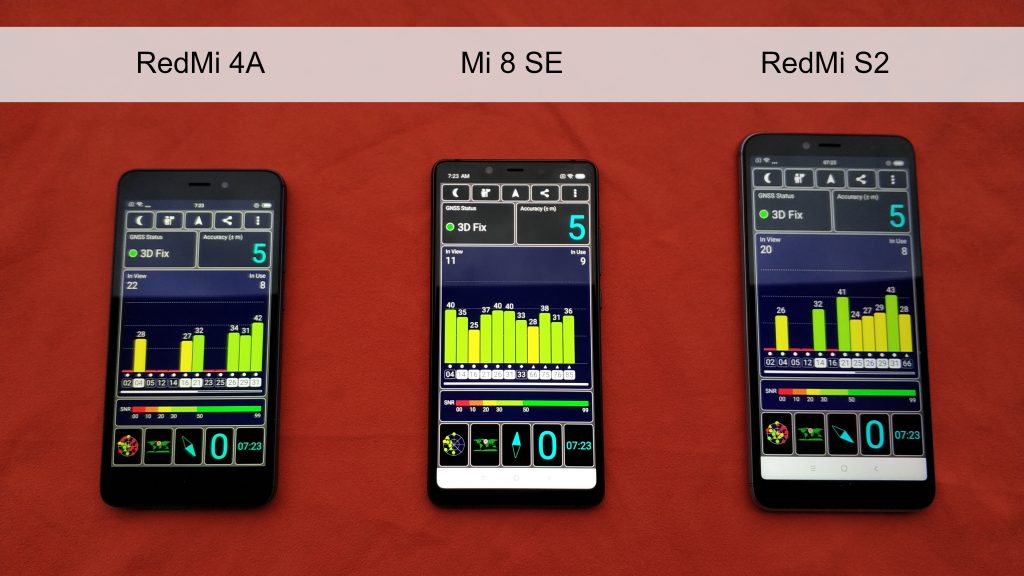 Storage / SD-Card
Smartphones and other systems perform thousands of read and write actions every day. The performance of the Android internal storage is therefore a very important indicator for a smartphones general behaviour and a smooth control of the device.
We did not use any caching mechanisms for this test!
– Write-Speed
In our Mi 8 SE performance Review, we could reach write-speeds up to 201.7 MB/s. 1GB of data is written in 5.19 Seconds!

– Read-Speed
Reading the previously created 1GB file has happened in 4.06 Seconds. Thats a rate of 258.1 MB/s!

Battery
We did a long-time video test to see how long the battery can keep the device running. For this test, we put the phone in airplane mode and set the display to maximum brightness!
On this conditions, we were able to watch a 1080p h264 Video File for 15 hours and 24 minutes until the phone switched off!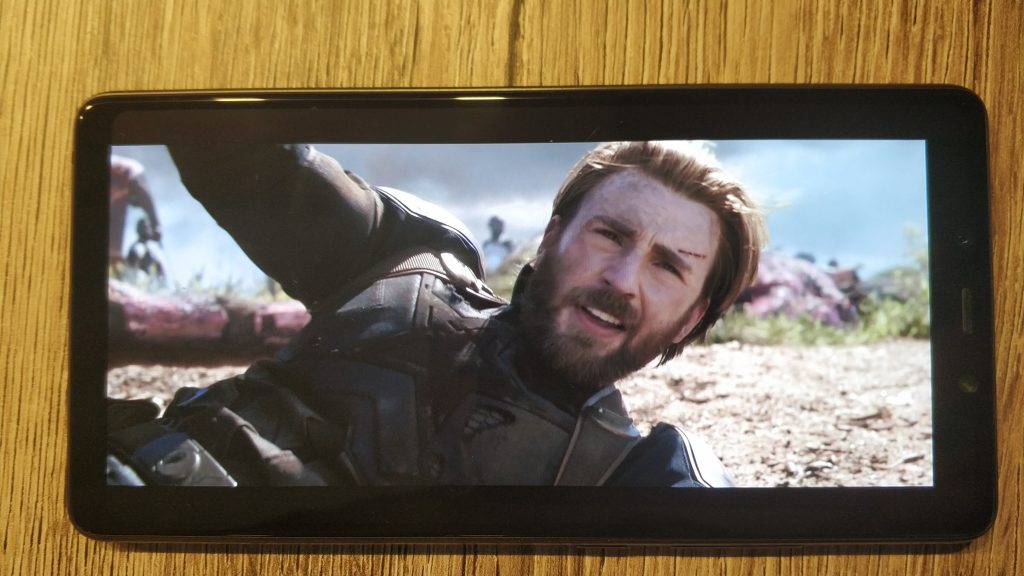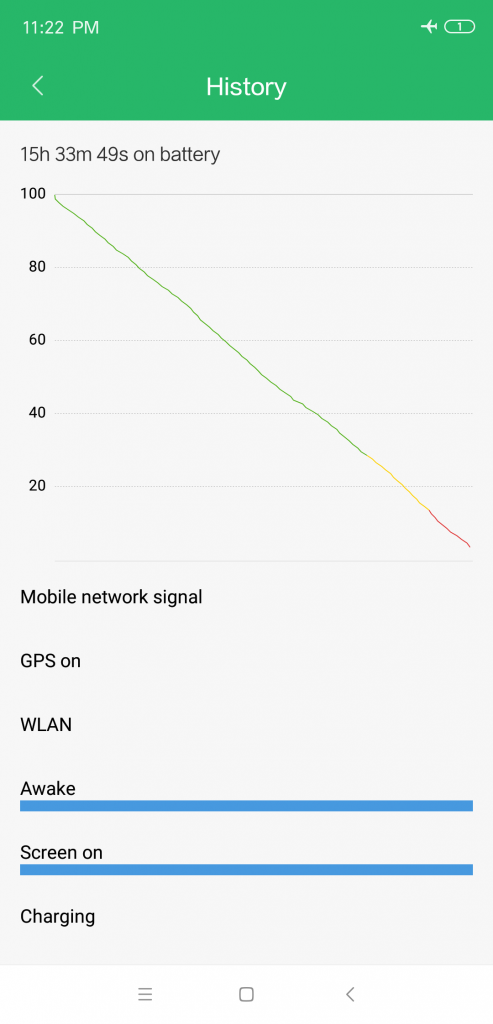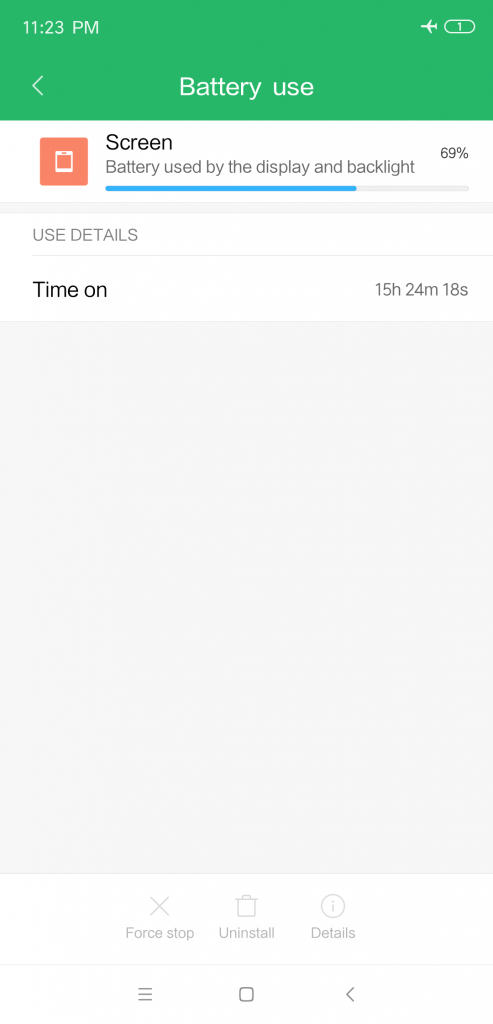 Benchmarks
AnTuTu
167472
Geekbench
CPU: 1852 / 5874
Compute: 6767
3D Mark
2658
Images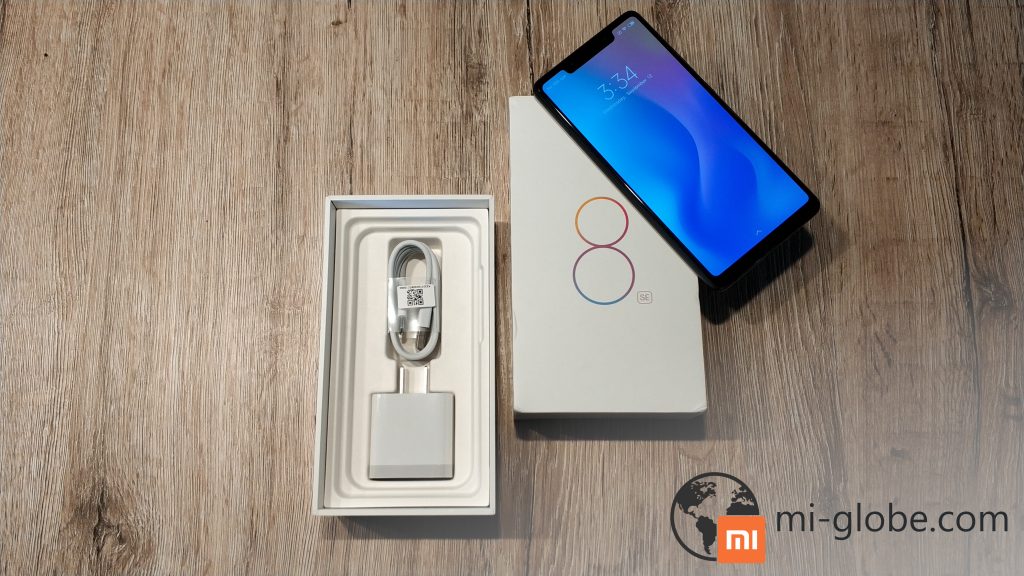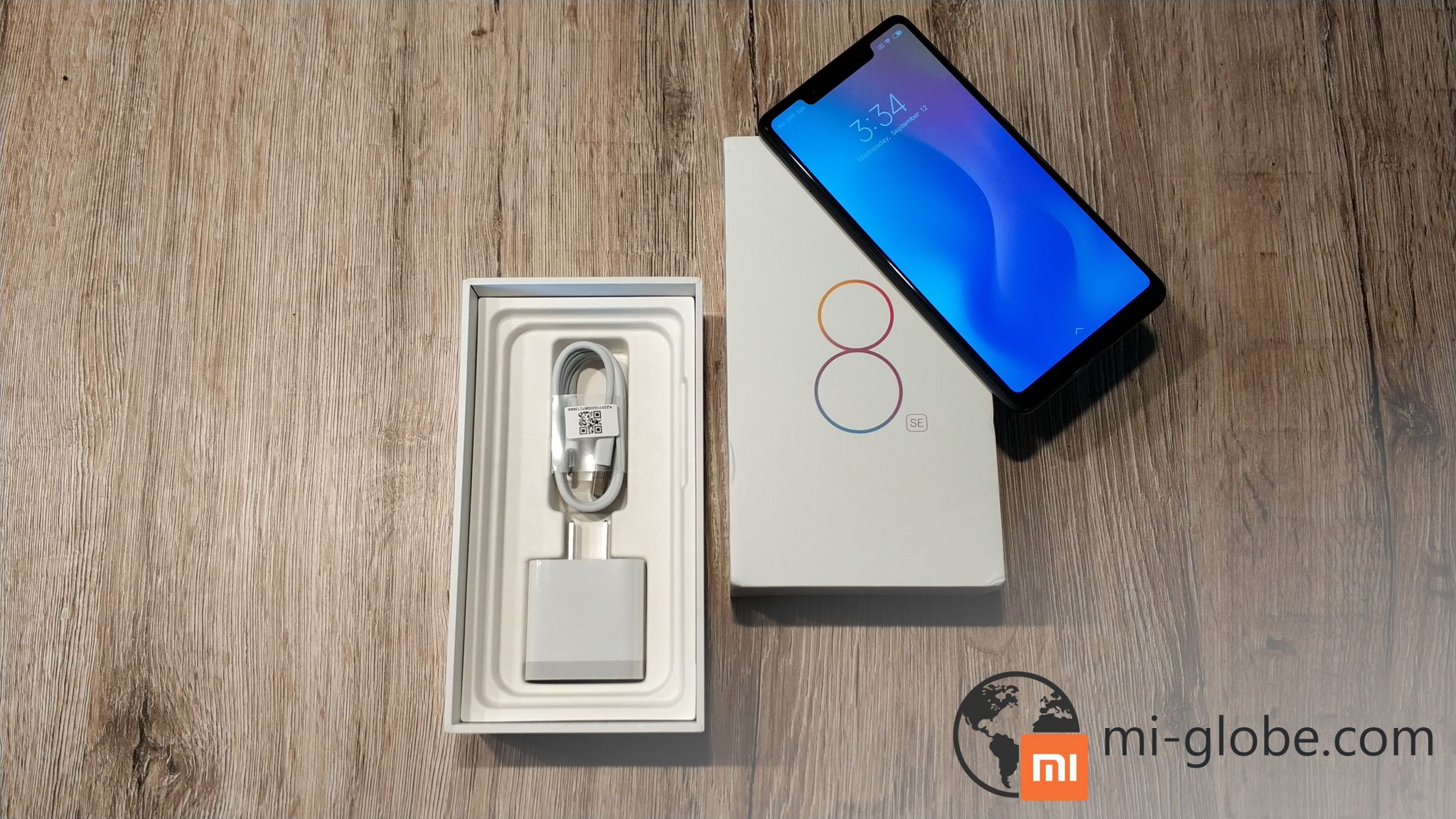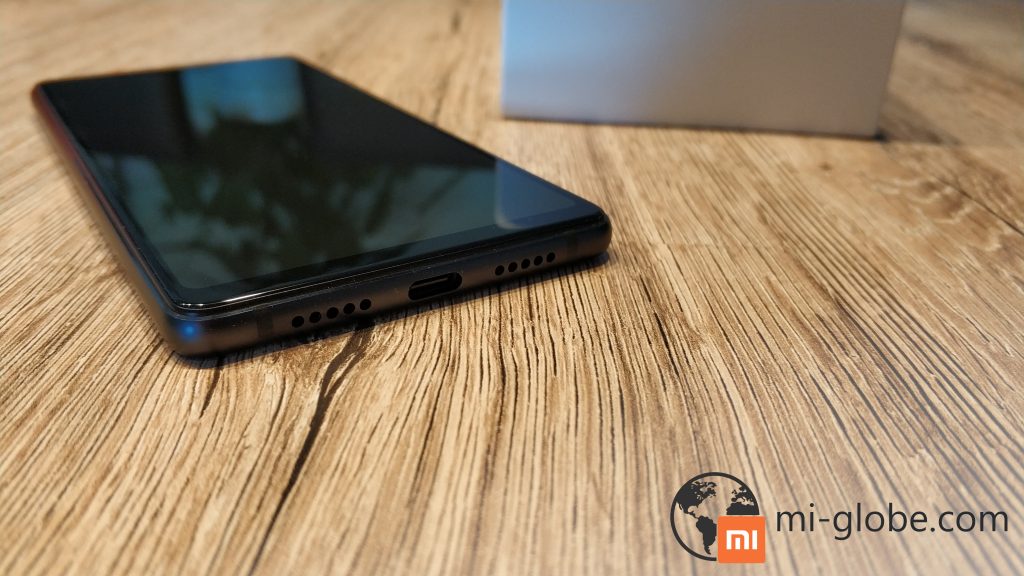 Comments