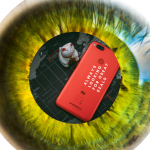 lian
Group: Admin
Joined: 2019-10-28
always looking for great deals.
Someone call me a xiaomi-fanboy... others call me crazy.
But let's be honest - xiaomi devices are just fucking crazy.
There are thousands of dealers... some better, others not.
Great xiaomi gadgets at great prices. thats what i like. thats what i love. i hope, you too.
Always looking for great deals.
https://mi-globe.com/xiaomi-deals/